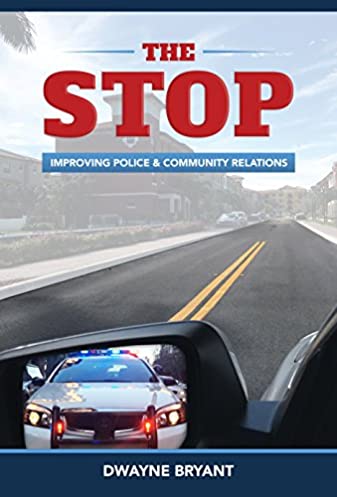 The STOP: Improving Police and Community Relations
The STOP will inspire and empower you to look beyond your initial thought and discover your own strength in resolving strained situations. You have to power to determine the final outcome. The STOP is guaranteed to have a positive impact on improving police and community relations.
Sought-after speaker and master storyteller, Dwayne Bryant delivers a timely message in The STOP to improve police and community relations. With the recent increase of police officers involved in shootings during routine stops and police officers being shot, Bryant created this book to educate youth, parents, teachers and police officers to proactively create Mutual Respect, Shared Responsibility, and Accountability in an effort to Improve Police and Community Relations; thereby helping to heal our nation.
Take a journey with Dwayne as he shares seven real-life personal encounters with law enforcement from his childhood into adulthood. Some light-hearted and humorous and some risky and dangerous. With compelling narratives, research and humor, The STOP will:
* Teach youth how to interact with police.
* Encourage thought-providing conversations and intelligent actions between families, communities and law enforcement.
* Provide a framework for parents, teachers and community leaders to engage in meaningful dialogue with youth about their expectations in life.
* Offer practical solutions to bridge the gap between the community and law enforcement creating a positive relationship.
* Allow the Good in the community and law enforcement to join forces in order to expose the criminal element within both groups.
About the author Dwayne Bryant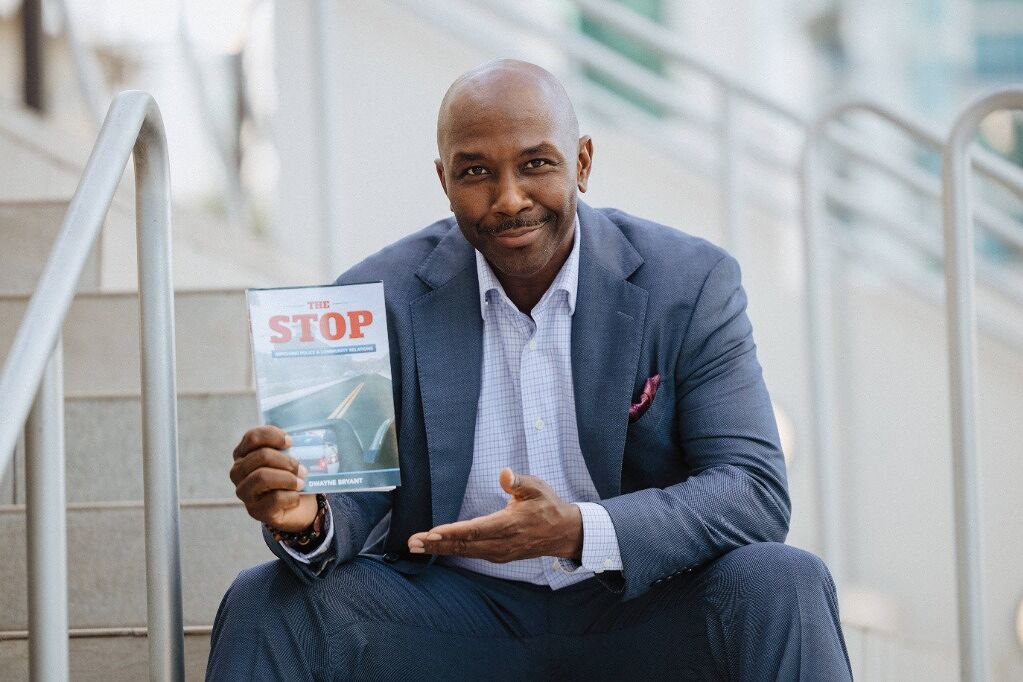 International Speaker, Best-Selling Author, Educational Consultant, Trainer and an Alumni of the FBI Citizen's Academy, 2020 FBI Director's Community Leadership Award, Dwayne Bryant is known for his high energy, intellect, and wit. Founder and CEO of Inner Vision International, Inc., Bryant fuels audiences by sharing his credo of hard work, perseverance, integrity, and applied faith, which are the keys to his success.
Inner Vision provides results oriented Social Emotional Learning mentoring services and eLearning with DB online learning to various educational institutions resulting in dramatic improvements in school climate, students' academics, parental involvement as well as dramatic decreases in deviant student behaviors.
Dwayne has been a three-time guest on the Oprah Winfrey Show, correspondent for Next TV, hosted the Unity breakfast for The Obama Presidential Library and has been featured on ABC, CBS, FOX, WYCC, WTTW, NBC and PBS networks for his work impactful work throughout various communities. Dwayne has also received a Proclamation from the Pennsylvania State Legislatures for his book: The STOP – Improving Police and Community Relations. Recognizing his work for creating solutions to improve police and community relations, Dwayne received EBONY Magazine's EBONY Power 100's "Community Crusader" award.
In the wake of the public outcry against police brutality, Dwayne empowers audiences with The STOP – Improving Police and Community Relations™ book, workbook, Driver's Education Manual, The STOP Challenge Poster™ and his online 17-part series entitled The Conversation – Improving Police and Community Relations™, which explains the tension between the Police and the Black Community. In this compelling series, every aspect of Police / Black Community Relations is explored, including the harmful impact of police brutality. Dwayne shares several solutions the community can immediately implement utilizing proactive techniques, data, real-life case studies and proven strategies to ensure a new level of police and community cooperation.
Dwayne graduated with dual degrees in Business Finance & International Business from Florida International University. He is sought after by corporations, nonprofits, and academic institutions for his proven ability to offer step-by-step strategies to audiences on how to unlock their unlimited power.
Whether he is delivering a powerful keynote address, workshop, seminar, webinar, online learning series or serving as an Emcee, Dwayne's unique style of engaging an audience will keep them on the edge of their seats; learning, laughing and gaining powerful tools for transforming both individual and organizational effectiveness.
Visit: DwayneBryant.com | AboutTheSTOP.com for more details