Papa's Love for Pashmina Panda: A Loving Connection
The inspiration for this story comes from the author's real-life experience. Her daughters experienced the sadness and uncertainties that came along with a long-distance relationship with their dad. The visits were 2-3 times a year. The author knew She had to help them have "Loving Connections" that would "…put crashing tears when missing him on full speed brakes."
This book is a "Labor of Love" for children all longing for that "Loving Connection" while one parent lives hours and miles away whether due to military deployment, divorce or working abroad.
What is that parent to do to comfort and reassure his/her child until their next visit together?
This children's book is a remedy to the child and parent with valuable, creative, and fun-loving IDEAS to turn a child's frown upside down!
The inspiration for this story comes from the author's real-life experience. Her daughters experienced the sadness and uncertainties that came along with a long-distance relationship with their dad. The visits were 2-3 times a year. The author knew She had to help them have "Loving Connections" that would "…put crashing tears when missing him on full speed brakes."
————————————————–
Hope you will enjoy this story as much as I enjoyed writing it with you and your family in mind. – Dannella Bishop
Written By: Dannella Bishop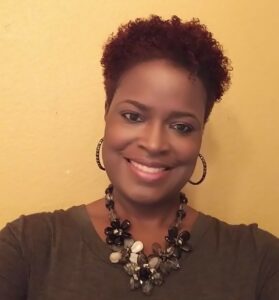 Dannella Y. Bishop is a former children's social worker, currently working as an elementary school teacher. She has been an educator for over 12 years. In her spare time, she loves swimming and scrapbooking. She currently resides in Houston, Texas with her three lovely daughters.